neuromaencer: ok fuck this im off to get a burger.
"In the beat of a heart, the suck of a breath, you are the universe."
– Egyptian Book of the Dead (via ymado)
"Finish each day and be done with it. You have done what you could. Some blunders..."
– Ralph Waldo Emerson (via manchannel)
"I carry a gun, because a cop is too heavy."
– unknown (via thinksquad)
3 tags
The First Day of the Three Days
westernmystery: Greetings and blessings on this the 109th annual commemoration of the First Day of the Three Days of the Writing of the Book of the Law! At noon on April 8, 1904 in Cairo, Egypt, following the instructions of Ouarda the Seer, Aleister Crowley sat down at his writing table and took dictation for exactly one hour. The result was the first chapter of Liber AL vel Legis, the Book of...
1 tag
5 tags
"…something that's strong cannot be conquered from without before..."
– Shooter Jennings & Hierophant - Wake Up - Black Ribbons
2 tags
What is the law?
I first became aware of the law in 1994 or 1995.  As a student of magick in America, one must be a very skilled self-censor indeed to have no awareness of Crowley, even if one is not aware of exactly how far his influence has penetrated modern western esoteric thought.  While I was aware of the law, I cannot say that I accepted the law, or that I had even the slightest inkling of its implications....
"The first and final thing you have to do in this world is to last it and not be..."
– Ernest Hemingway (via s-stevens)
Dear random recruiter, As a hiring manager, I am frequently contacted by recruiting agencies interested in getting to know my team and my business better.  My inbox is full of resumes that individuals such as yourself are sure I will pique my interest. If I were to entertain all of these requests, I would have time for little other than reading unsolicited resumes.  As such, I can only afford to...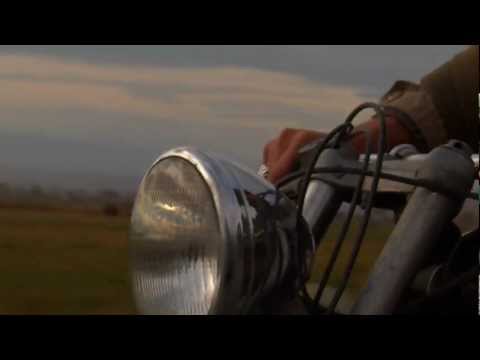 3 tags
Watch
First on Vine.
3 tags
Simon Sinek: How great leaders inspire action →
"What you do serves as proof of what you believe."
6 tags
My christmas present to tumblr
dmterminology: I will design a custom logo or tattoo for whoever re blogs this before December 28. It will be based on your blog. I dont care how many people reblog and i appologize ahead of time if im drawing for the next five years. I DO promise an art thing for whoever reblogs(assuming you dont delete your page or some thing). You can count on it! c; My curiosity is piqued!
Do it.  Do whatever you want and for whatever reason you want.  The fool who persists in his folly will become wise.  There is no place for judgement.
"No one is stealing our freedoms, we're dealing them away"
– Hunter S. Thompson (via gipsyronin)